A worship team leads the congregation in singing worship songs while standing on a stage that has carpeted steps. They never sing traditional hymns, only songs that have been introduced into Christian culture in the last twenty or thirty years. These songs are considered by the worship team to be inspiring and appealing to Young People. The lyrics are always projected onto a big screen via projector, often in Papyrus font.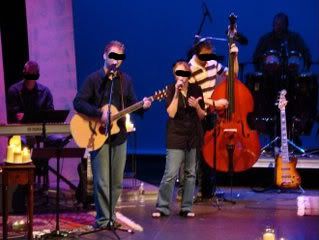 There's a 67% chance this worship team is singing "Shine Jesus Shine."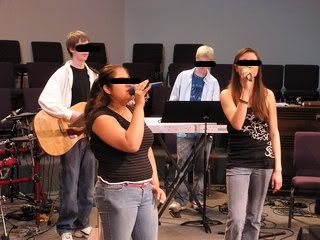 You will know you are having a bona fide Christian culture worship experience if the following are present:

-Theatrical lighting
-Abundant use of candles
-Strumming
-The worship team's eyes are closed
-Outstretched arms
-Congas or any type of tribal drum then lends it self to the "world music" sound.

With most praise songs there is a key change just before the last verse. They'll go half a step up and often some instruments will drop out for a few measures before coming back in with force. This is supposed to add drama. You may feel they are trying to manipulate your emotions by doing this, and you may be right.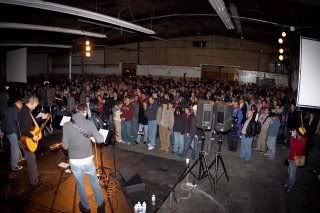 A special note on outstretched arms for those who don't know: this is when someone who is either especially bold, especially spiritual, or a showoff (you can never really tell) will hold their hands up while they sing. You don't see this very often in non-denominational, Presbyterian or Baptist churches, but they are almost always there somewhere. The arm-outstretcher is usually down front where they can't see if everyone else is doing it or not so they feel less self-conscious and thus are more likely to outstretch them arms.