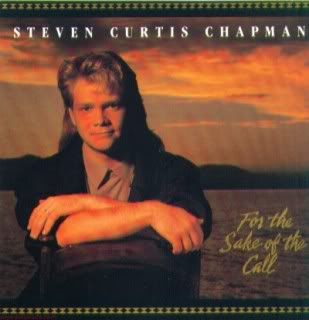 If you have been involved in Christian culture for any amount of time, there is a very good chance you have been to a wedding where Steven Curtis Chapman's "I Will Be Here" was sung.
Usually it is sung by the church's music director or the music director's daughter while the bride and groom stand and stare at each other. On rare occasion, the groom will sing it to the bride. In these instances it will usually say in the bulletin that this song is the groom's wedding gift to her. (Economical!)
At any rate, the song is a tearjerker and if you are a girl who isn't married you will look on while quivering in your pew, your eyes welling with tears and your little heart damn near bursting with longing.